Burn Ban Issued For All of Livingston County
December 6, 2017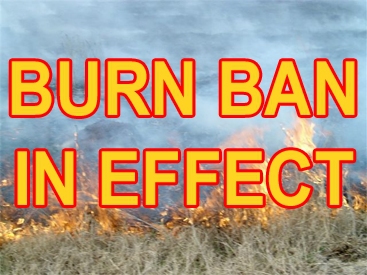 A burn ban has been issued on all open air fires in Livingston County.

Authorities say the recent weather increases the risk of fires becoming out of control. With dry conditions and high winds, fires can catch and spread more quickly.

The ban, issued by all fire departments across the county, applies to all open fires in Livingston County. It is effective immediately and will remain in place until further notice.